An ALL NEW 5-Day Masterclass for Coaches
Who Want to Scale Their Income + Impact
From Solo Practitioner to Sensational Brand
Learn why it's time to grow from being a practitioner to becoming a sensational brand!
With Nationally Renowned Coach, Speaker, and Best-Selling Author
Laura Berman Fortgang
(plus bonus days October 21 & 22)
(except October 22 is at 7pm ET)
"Laura's coaching turned my $50K practice into a $500K business!"
Laura helped me restructure my offerings and breakthrough my self-concept around being worthy of high fees. I have achieved everything on my dream list including a house with a garden. I continue to thank her for my success and my wonderful lifestyle.
MJ Range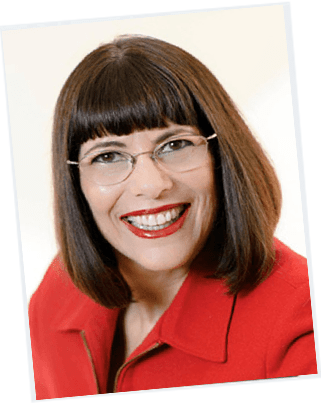 If it wasn't for being in Laura's business coaching group at just the right time, I would not be where I am today. Way back at the beginning of TEDx time, Laura recognized the value of my emerging distinct expertise before I did. It's not how many episodes you listen to or how much you participate. It's paying attention to the one keen insight and how you execute on it that can change your life and accelerate your career.
Hayley Foster
The HEADLINER masterclass was designed to help established coaches answer the question, "Now, what?" You've been working hard for quite a while. It's time for leveraged income + impact with MORE EASE.
With Laura Berman Fortgang
Nationally Renowned Coach, Speaker, and Best-Selling Author
During this free 5-day masterclass, you will learn the following in just 40 minutes per day:
Discover What Will Shift You From Practitioner to Sensational Brand and Why You'll Want To Change NOW!
Position yourself as an industry leader by making one major shift that will change your business, and your income as well as set the foundation for years of revenue and results.
Mine Your Expertise for Your "A-List Methodology
Capture your years of experience into a methodology that allows you to be known for a specific result in a way that no one else does it.  Learn how to mine what you take for granted and how to form it into a reputation building core methodology that can be out in the world reaching many more people than you do now.
Package Your Expertise for Leveraged Impact & Income

Bring your creative projects to life in a lucrative way by creating leveraged offers, like programs, courses, workshops, seminars, or products.
Charge A-List Fees for 5-Star Results

Price your services, products, and programs to set you up to receive dividends for decades with my A-List approach to charging (& getting!) premium fees.
Take Center Stage & Think BIGGER: Powerful, Profitable Perspectives from a Multi-6 Figure Coach

Laura will be sharing the play-by-play of how she built her coaching company, persevered through three major US (and global) economic downturns, and share the single most important action you can take to elevate your presence and write the next exciting chapter of your career!
Laura Berman Fortgang is one of America's top coaches. Featured on Oprah, in Money Magazine, and in every major US news outlet, Laura has established and sustained a multi-six figure coaching practice for over 25 years. She's also written and published five best-selling books with major publishers and delivered a TEDx talk with over 1.6M views.
Laura noticed that while a few coaches become A-List brands, the rest stay in solo-practitioner mode, unaware of how to architect their businesses to become recognizable experts. She's created this first-of-its-kind masterclass to give ambitious coaches the edge they need to not just thrive with 1-to-1 coaching but to build a legacy and generational wealth.
Her approach to building her business has been unconventional and incredibly effective, producing a sold-out coaching practice and quite a bit of notoriety, most of which she attributes to the sensational results she helps her clients to achieve.
Ready to become an A-List coach?
Join us for this free, special 5-day masterclass.